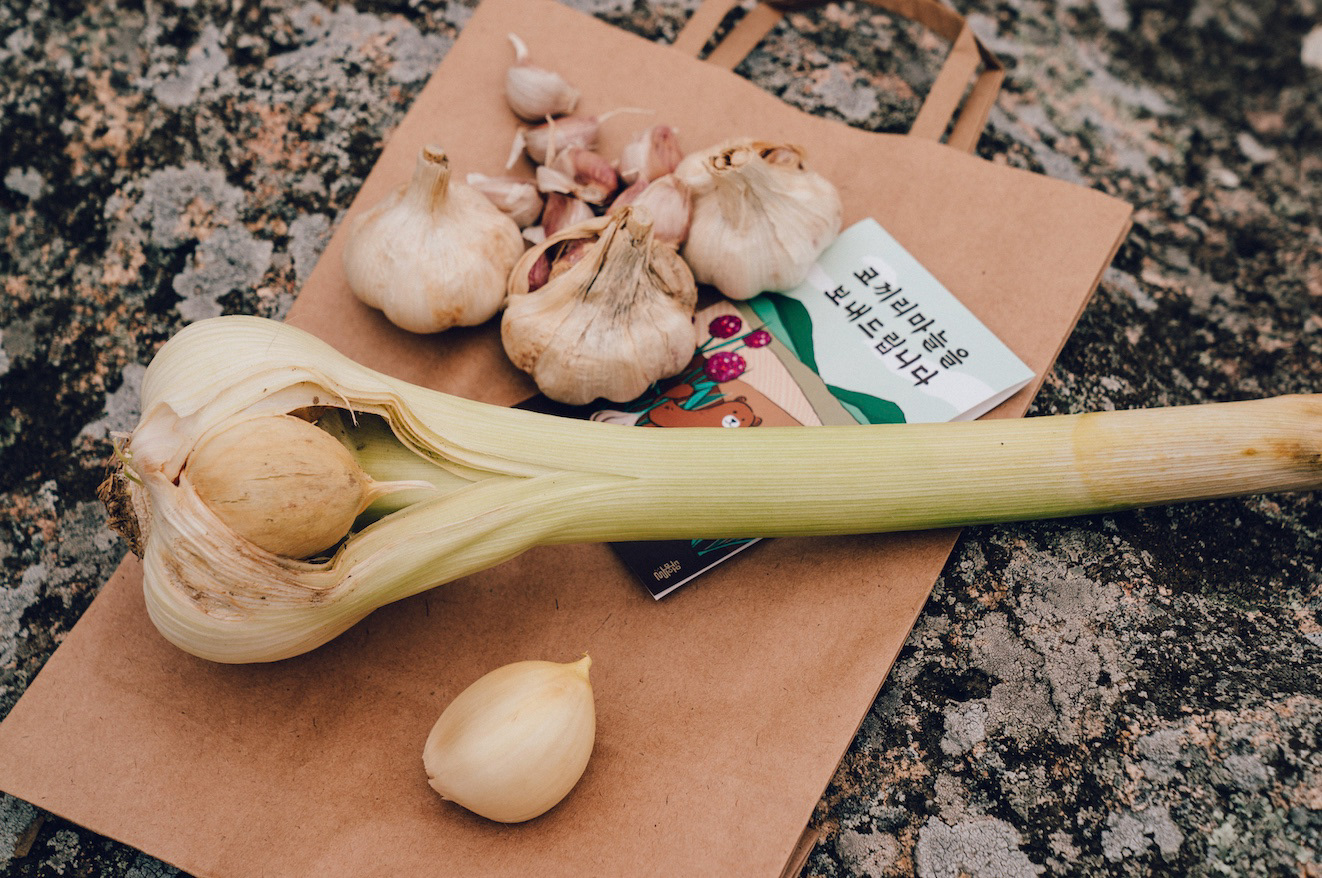 Samsung Wellstory needed products and markets that is truly local and lead to purchases for urban office workers. In connection, Famfra had to reshape their business operation into a B2B format to expand the way its services to provide local produce to urban consumers. 
We removed the unnecessary distribution process and incorporated with local contents including life stories of primary producers and local recipes. We provided an alternative sales route to the practice of selling agricultural products.
Agency:

 Samsung Wellstory(F&B Service), Farmfra
Team Credit:

Jina Kim, Rinjee Oh, Huisoo Yang, Jihwang Yoo
Provided Expertise: 

Service Design, Experience Design, Graphic Design, Project management
Time:

February 2021 - July 2021
Most of the agricultural products produced in the region are distributed through auctions at wholesale markets. Since the price of products is set mainly by distributors, farmers are anxious about the auction price that fluctuates every time. We started to think about how producers can get a fair price for their labor and consumers can purchase local products in a more intriguing way. Another consideration was the concept of creating a case for young people to make a living in countrysides in response to the crisis of population age imbalance which is also described as 'local distinction'.
Famfra wanted to systematise how retail currently operate, identifying process, and relationships of operations. This would help discover opportunities and challenges that needs to be considered when delivering new products. 
Over months, we worked with 70 individuals across the Namhae(region we were in) agricultural community.
Our first step was to help local elderlies to understand the value of the process and their life stories and know-how are invaluable source of this region. Going beyond quantitative and qualitative research, we were able to discover truly local stories about local produces that were not well known through interviews with local elders. 
We then carried out a serise of workshops including Dot Voting allowed people from all over the stakeholders to collaboratively make ideas and imagin their operation in detail.
●
Identified a potential delivery approach which would deliver greater local produce with other agencies, improve operation system, and increase revenue up to 65%.
●
Built awareness of Farmfra's operations across local farmers and highlighted key challenges they needed to overcome.
●
Provided an evidence-based sustainable system for the project to build further.
●
Created a case of young people to make a living in the countryside which leads to influx of young people and revitalising the local economy.