"We all know stress is about as inevitable as it gets, 
but the way we handle it is the key."
The objective of Talk&Brew is to empower employees with an empathetic approach to communicate warmer and build soother relationship while having a tea break. Through the service journy, users can identify their feeling and causes behind. Further more they can share the experience with others to enhance the quality of relationship and expand the vibe to company culture, in order to reduce stress.
Agency: 

Alpha Telefonica, Royal College of Art
Team Credit:

Hyejin Lee, Jina Kim, Runa Yu
My Role:
Service Design, Graphic Design
Time:

2019 Sep - 2020 July

Project Background: Working with Stress
How might we help people manage their stress 
and improve their mental wellbeing in today's digital working environment?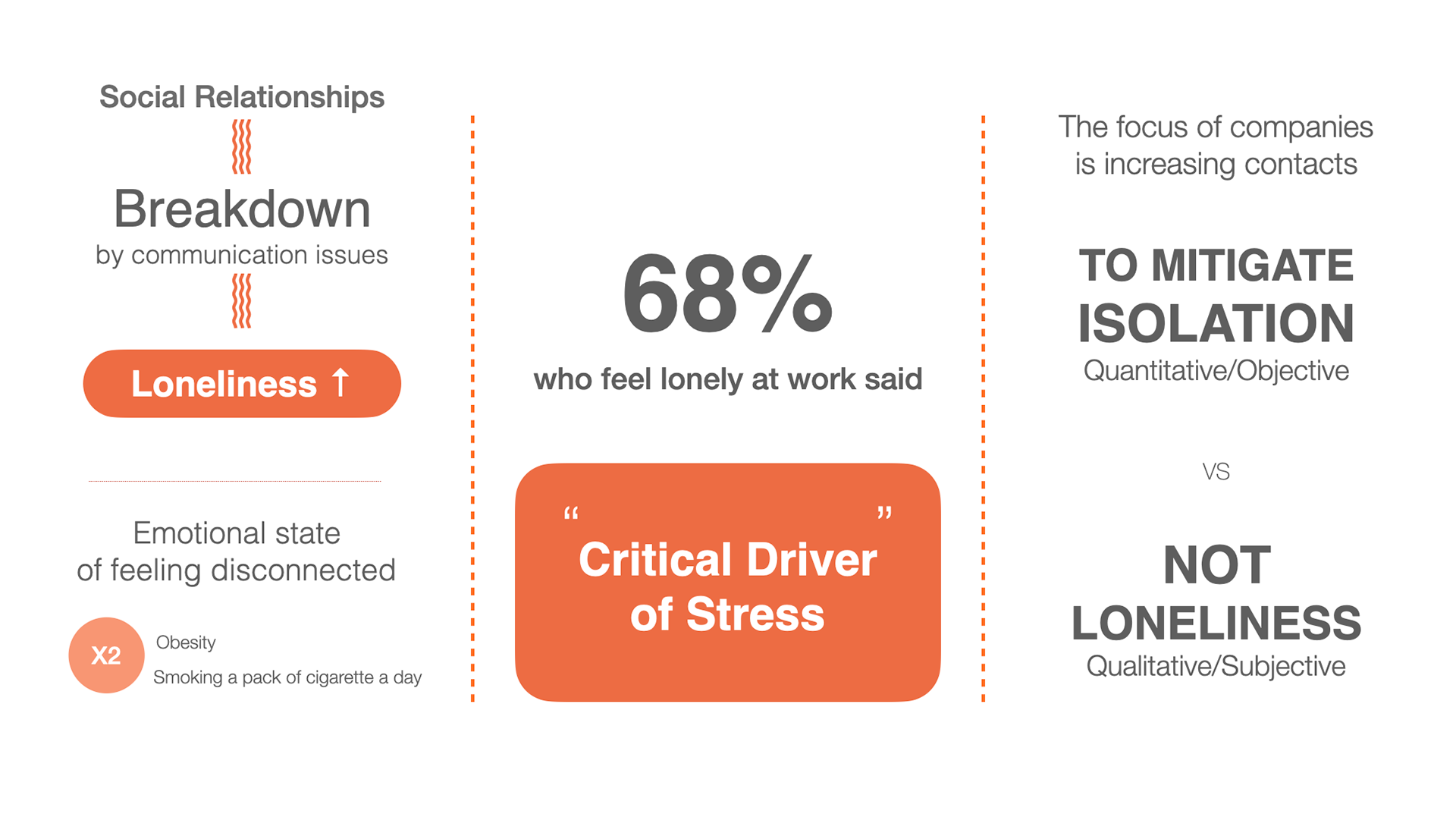 Stress is a global issue that increases the risk of developing disorders and illnesses. 
5,000+ workers in the U.K every year end their life.
Build good relationships through quality communication to break down the vicious circle between stress and loneliness in the early stage.
Quick and effective intervention through a tea break with an empathetic design to empower workers to perceive, manage emotions and communicate warmer.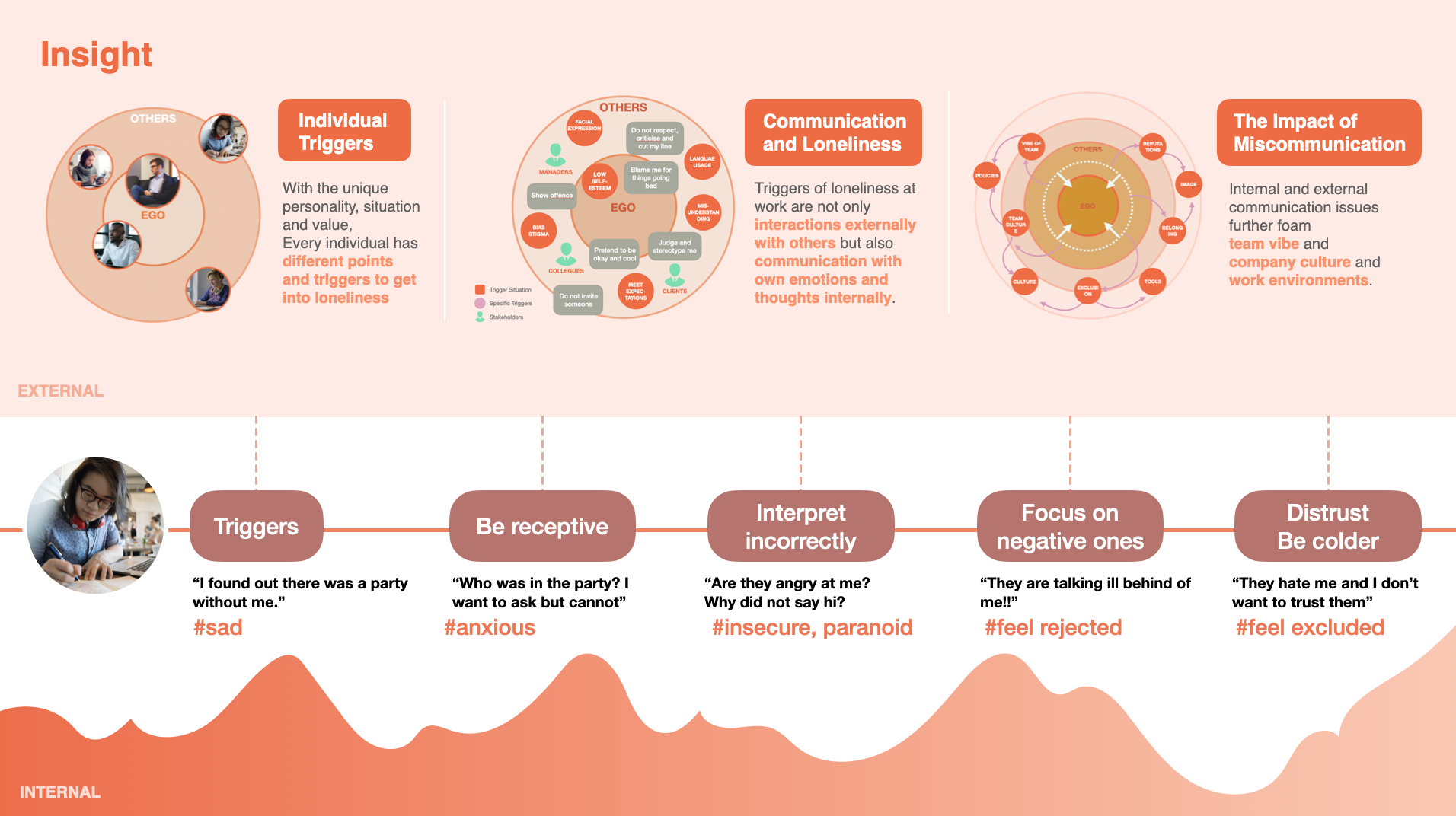 TALK&BREW is an internal and external communication enhancement service for people at work through a tea break to help them to perceive, manage emotions and communicate warmer.