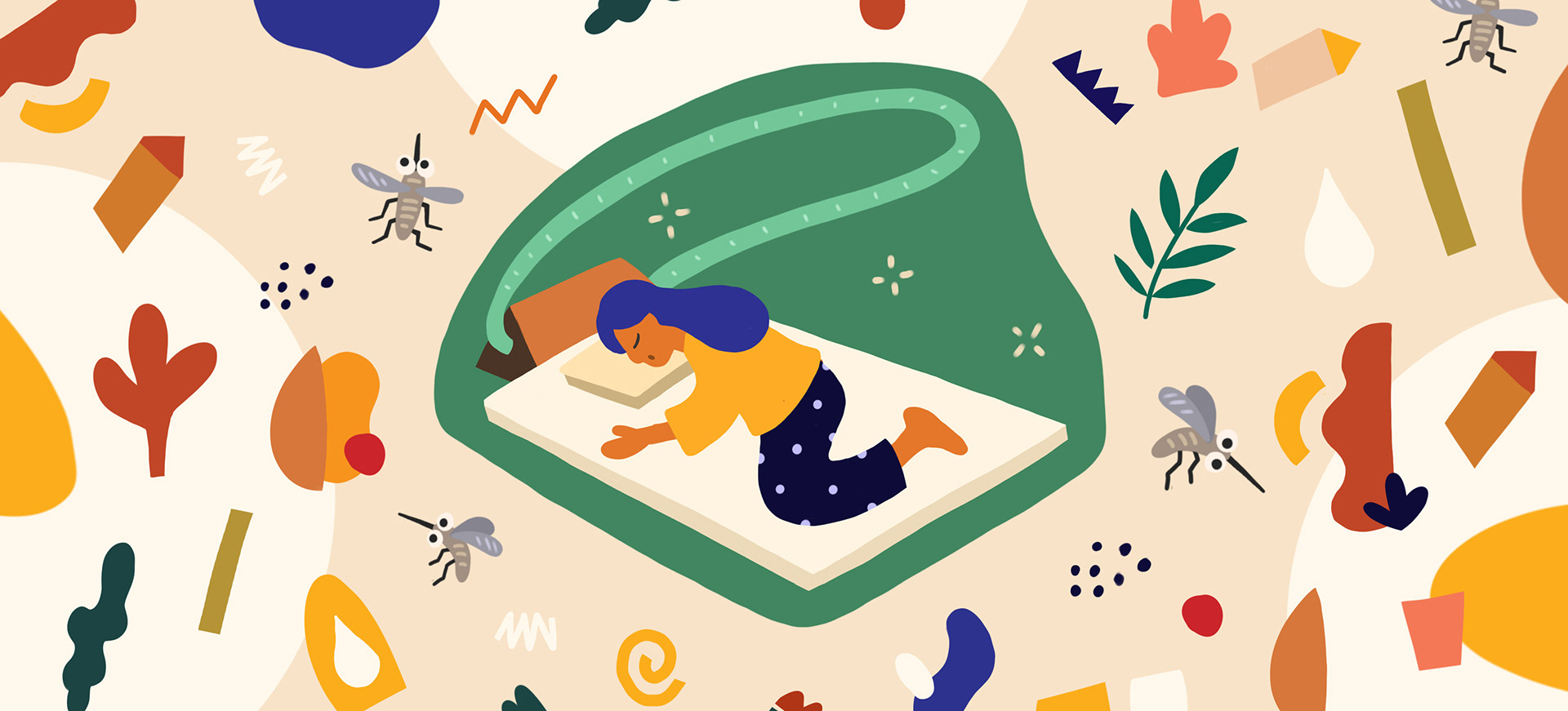 Sleep Better with Mosquito Net
Swongo is an eco-friendly mosquito net structure created to prevent malaria. Around the world, millions of people remain without access to malaria prevention and treatment, and most cases and deaths go unregistered and unreported. The project was researched and prototyped based in Malawi, Africa. We wanted to make a design that was actually usable for the people of Malawi's capital, Lilongwe. To this end, Swongo has three design principles: Designed for prevention, Localizing materials, and Easy to follow production method.
Agency:

 Royal Collage of Art
Team Credit: 

Donex Mumba, Jina Kim, Taisuke Ikawa
My Role:

Design, illustration
Time:

July 2019 - Febuary 2020
I Prevention than Treatment
In research we tried to understand the living condition and environment of people who lives in Malawi. Throughout the interview and journey making, we found out there are daily difficulties to use mosquito nets that they have been provided. It made us decide to take a direction of prevention rather than treatment.

I Mosquito net, Inefficiency of usage
From the analysis of existing mosquito net usage, We found the current usage of mosquito nets for malaria prevention cannot flexibly respond to sustainable needs. It causes inefficiency of usage. What we found was: 
Difficult to attach and mostly impossible to move after attachment, 
Need to repair the entire net in spite of small impairments, 
Uncomfortable journey of everyday use.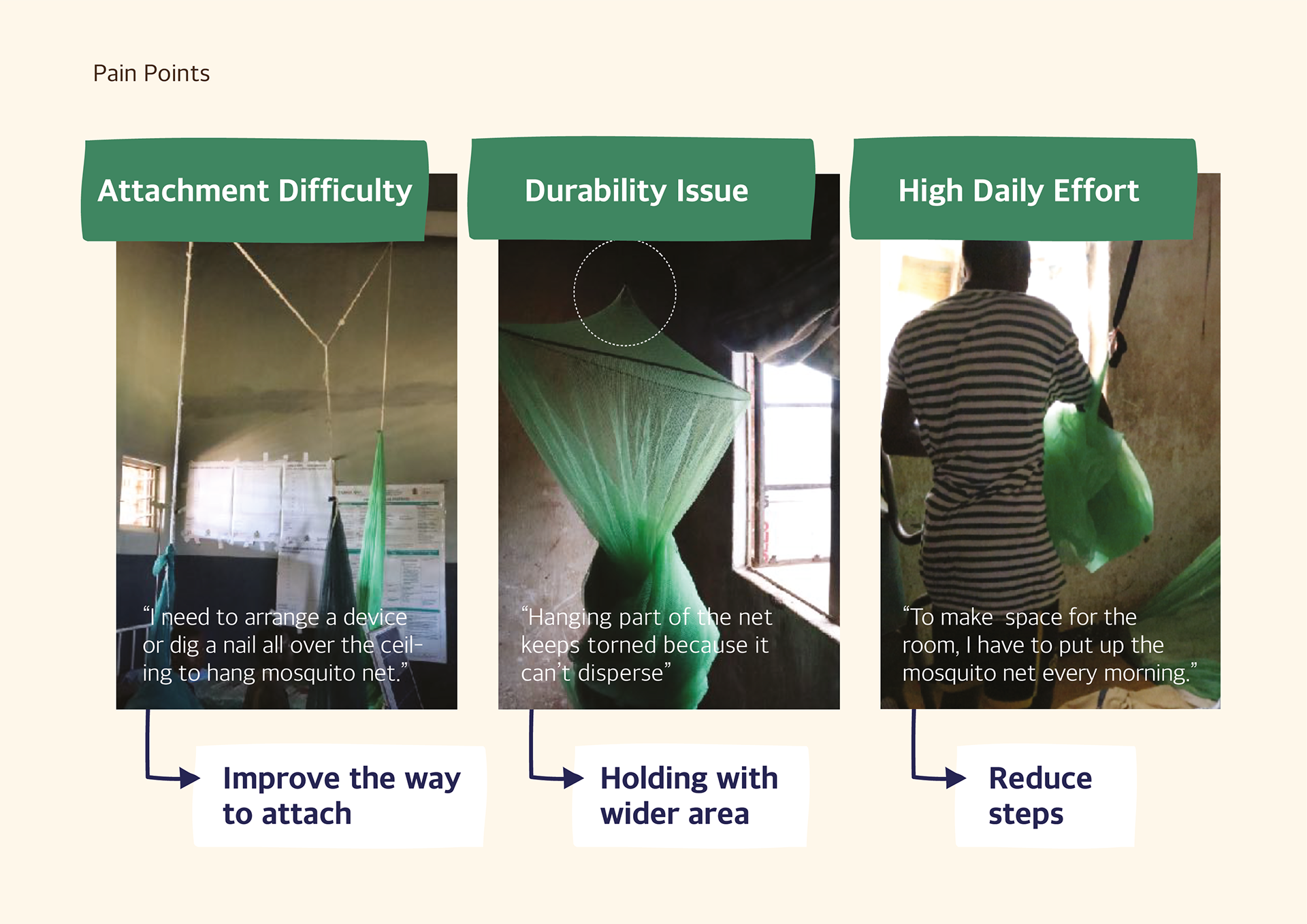 I Making, making and making
Our team member(Taisuke Ikawa) went to Malawi himself and conducted experiments. We communicated virtually to make to make the idea work.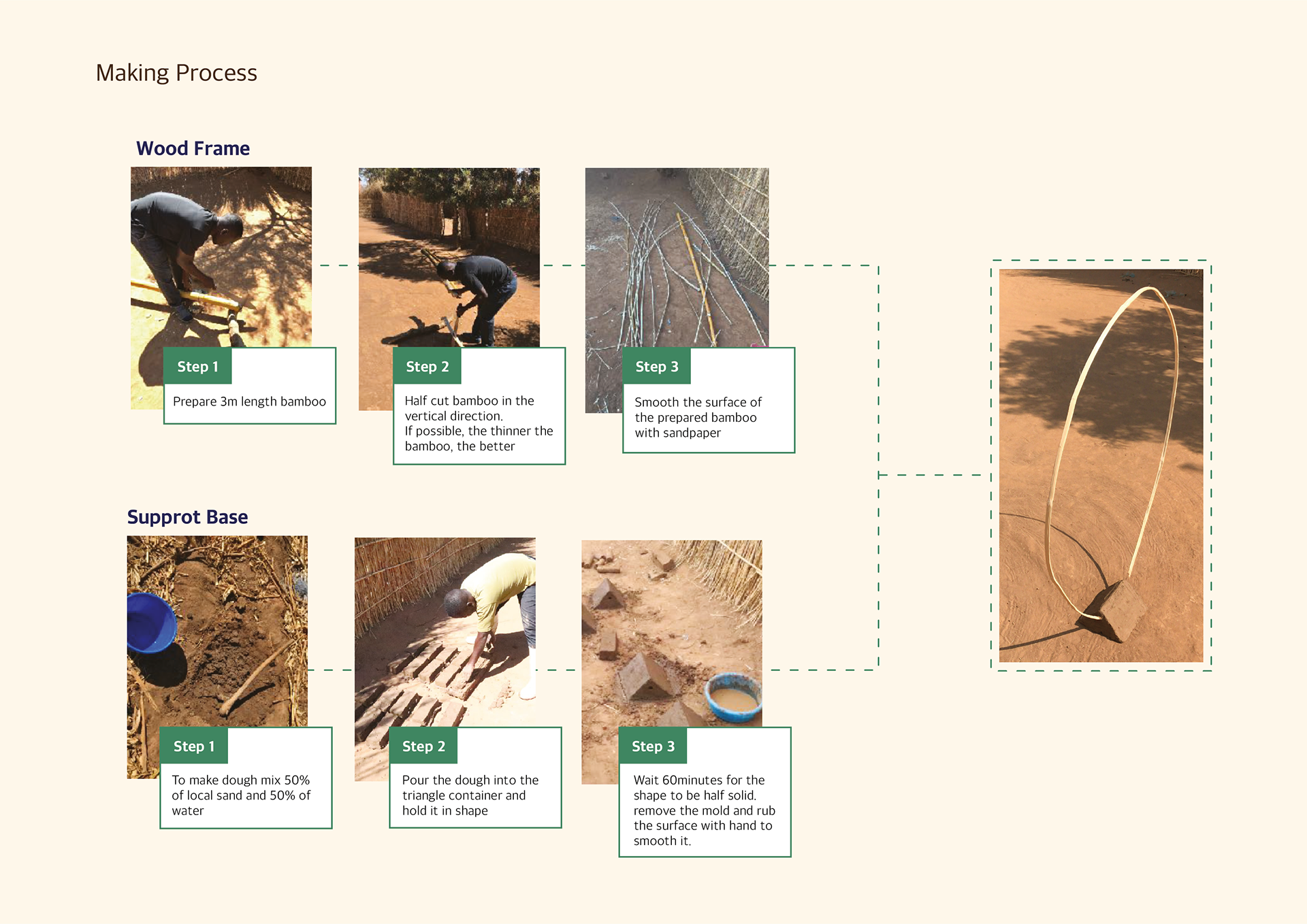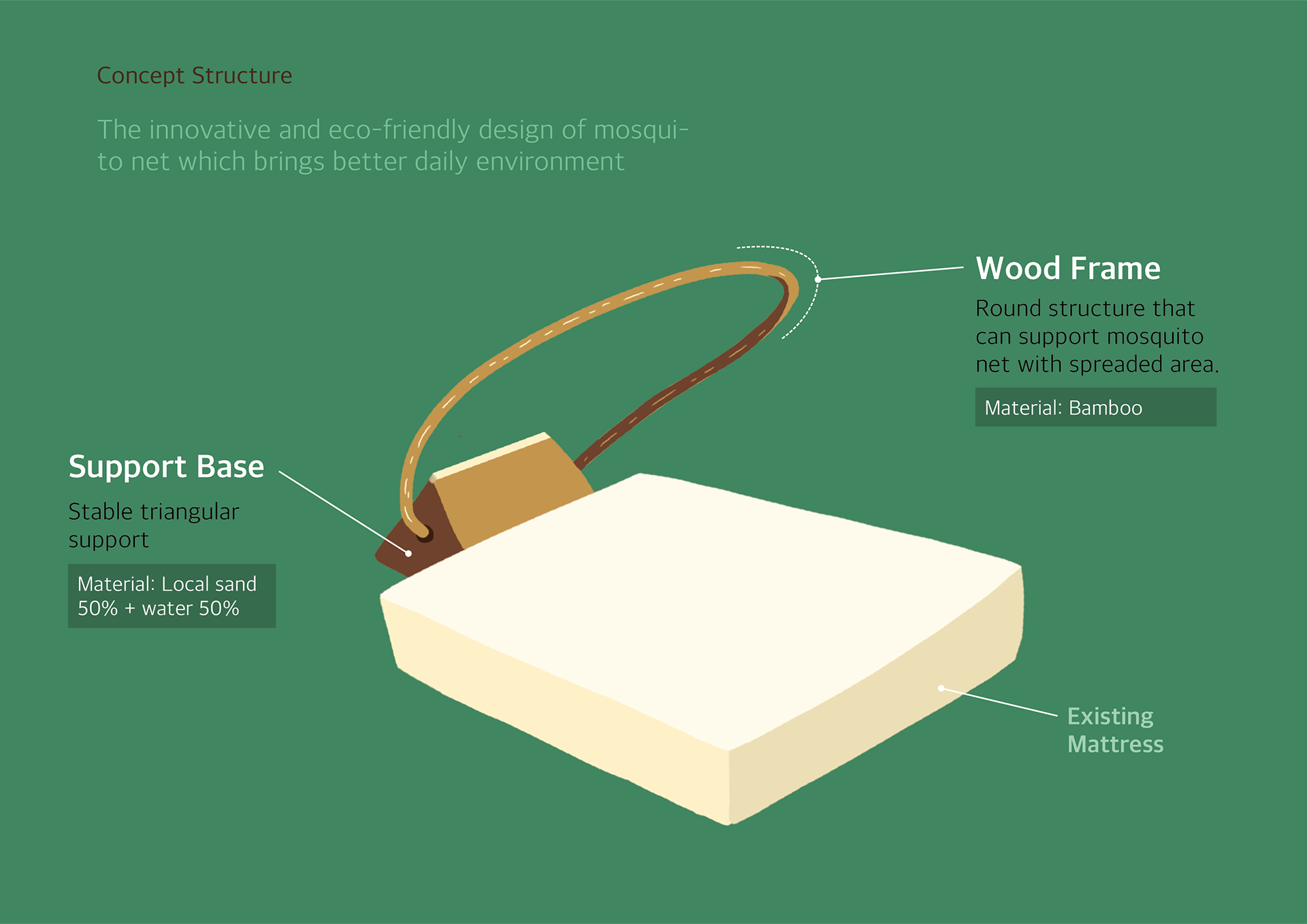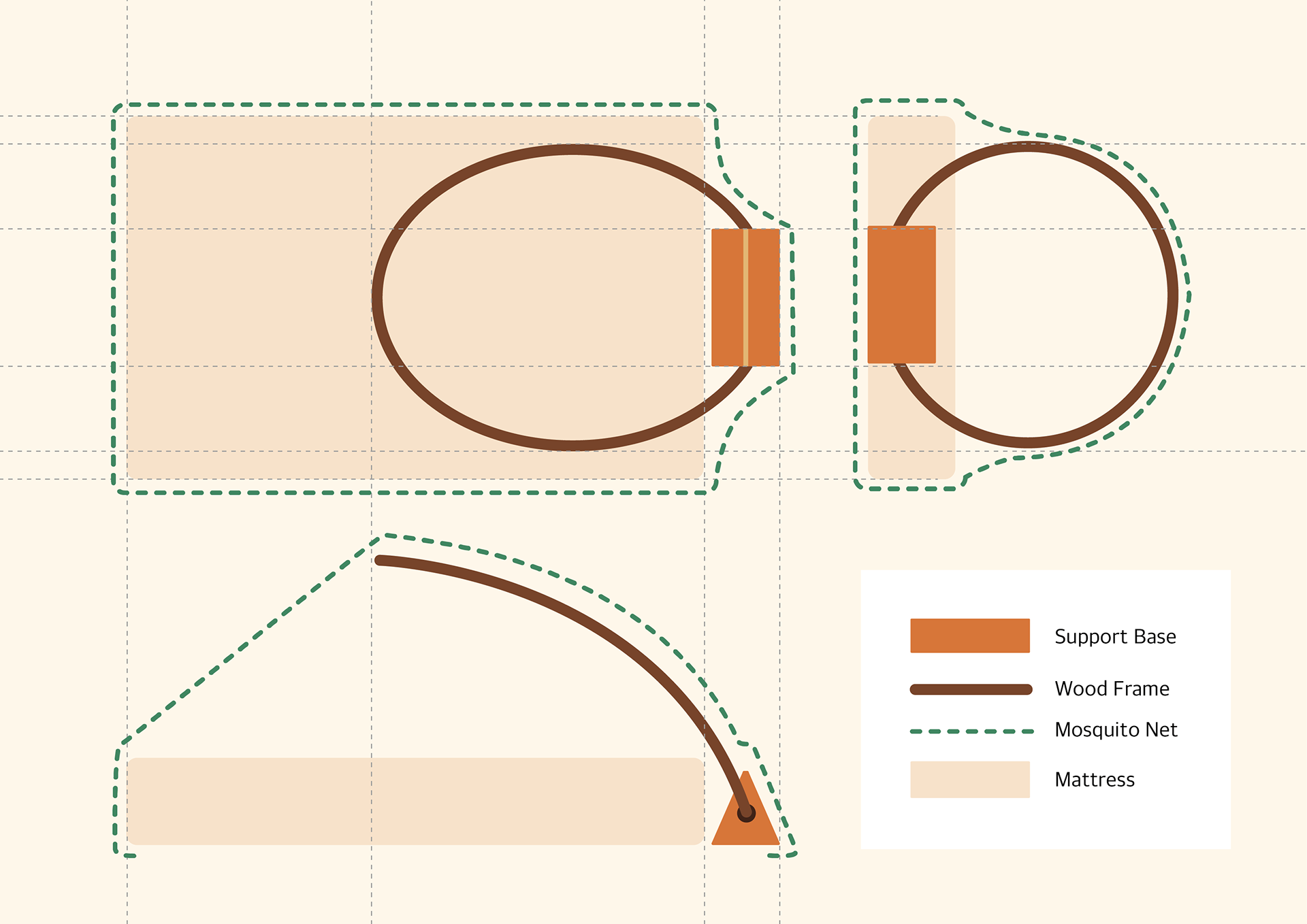 How can we expand value of swongo?